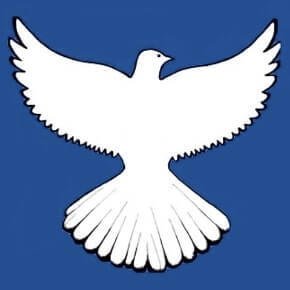 Overseas Driver's Licence Conversion
Dovetail Driving will help with your driving test preparation and conversion to WA driver's licence. Make an appointment with Lisa.
WA Driver's License
Find the condtitions for Western Australian driver's licence for foreigners. Is it applying to you?
More Info
You don't need a WA driver's licence if you are an overseas visitor: tourist, student or temporarily working in Australia, provided that your overseas drivers licence is valid in your country. The passport needs to be either in English or you have to carry valid English translation with the passport.
WA residents on Australian permanent visa must apply for WA driver's licence within first three months of arriving in WA or within three months after their permament residency was granted.
For more information check Department of Transport website.
If you never driven on the left-hand side of the road, Dovetail Driving recommends a couple practice lessons to get used to Australian road rules.
For your practice driving lessons, call Lisa at
Driving Test Practice
The WA Department of Transport doesn't recognise the foreign driver's licences equally.
More Info
The Driving Test Practice is a computerised theory test. Not all permanent residents have to pass this test.
DoT (Department of Transport) of WA fully recognises driver's licences from UK, USA, New Zealand, Canada and few others are recognised and the permanent residents from those countries need just to apply for an Australian driver's licence.
The second category is experienced driver recognised country. The drivers from those countries must be 25 years or older and pass the both tests: theory and practical.
The "non-recognised" countries fall under the thrid category. All the drivers have to take both tests. 
You'll find more on DoT website.
Lisa from Dovetail Driving has experince with helping new pemanent residents to pass the drivng theory practice and practical test. She will aid with her expertise, understanding the manual,  practical driving  and provide the car for the final exam.
 Contact Lisa to book your free consultation. Call today:

Driving Test Preparation
Be ready to pass Australian driver's licence theory and practical tests in WA.
More Info
Driving test preparation for the permanent residents is no different to the one of Australian citizens. The foreiners from non-recognised countries as well as the drivers under 25 from the experienced driver recognised country must pass the both the theory and driving test.
You are ready when you know the rules from the Drive Safe handbook, feeling comfortable behind the steering wheel and obeying the road rules while driving with your instructor.
A skilled and experienced insturctor will be your best ticket to pass the driving test. Apart of regular lessons, book Lisa, your Dovetail Driving instructor, for your pre-test lesson hour and car test hire.
Phone us today!
Overseas Driver's Licence Conversion Overview
Permanent residents must get their Western Australian driver's licence within the first three months of arrival in Australia. Visitors such as tourist, students, working visa foreigners and individuals on business visa may use their drivers licence of the country it was issued and not expired, is translated into English. When the driver's licence expires, it is no more legal to drive on Western Australian roads. To both groups the transition to Australian rules and often times adaptation to left-hand-side driving may be quite tedious.
Dovetail Driving can help both permanent residents without valid driver's licence and oversees visitors whose licence expired to get a brand new Western Australian licence; just call Lisa to discuss further assistance or order your lessons online.
Learn to drive a manual or automatic car
Lisa will tailor your lessons to your own paticular needs and cirumstances.
Government Approved Instructor
Northern Suburbs Driving School
Driving Lesson Package or
Overseas Conversion Frequently Asked Questions
Is an Indian driving license valid in Australia?
The Indians with a full Indian Driver's license can drive in Australia. When they receive Australian permanent residency, they have three months to convert their Indian driving license into an Australian license.
Call Lisa to assist you with your overseas conversion
Can I get an Australian driver's license?
An Australian permanent visa holders who are entering Australia and permanent residents who already live in Australia may drive on their current overseas licence for the three months from the moment of their entering Australia or receiving residency. After the initial three months the driver's licence of the country of origin won't be recognised any more.
Prepare yourself for Western Australian driver's licence. Call Dovetail Driving.
How long can you drive on an international Licence in Western Australia?
As per Western Australian Department of Transport:
"A person can drive on an overseas licence upon arrival in WA. The overseas licence must bevalid and carried while driving. If the overseas licence is a language other than English a translation of it into the English language must also be carried.
A person that holds a permanent visa granted under the Migration Act 1958 cannot drive in WA on their overseas licence after three months. The three months starts once the person lives in
WA and has a permanent visa. The three months does not start on the date the permanent visa was granted unless the person already lives in WA. After the three months, the person must hold a WA driver's licence to continue driving in WA.
All other visitors to WA, such as temporary visa holders, can drive in WA on their overseas licence unless:
The overseas licence has expired or it is not valid in the home country;
The person cannot safely drive;
The person holds a WA or other Australian driver's licence.
Visitors to WA can drive on their overseas licence, with no additional testing. This is widely followed throughout the world. Australia is a signatory to the 1949 Geneva Convention on Road Traffic. This provides the same arrangements for holders of an Australian driver's licence when driving overseas."