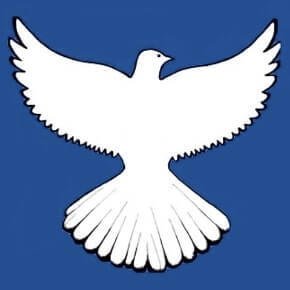 Become proficient driver able to handle any regular passenger car. Start as a new manual driving learner lessons or upgrade automatic to manual licence in WA.
Driving Difficulty on Hills
Auto to Manual Licence Upgrade
Manual Driving Lessons Overview
Although manual transmission cars are not popular as they used to be, you may need it for either your work, oversees trip or just to run manual car, of which upkeep is less expensive. Whatever your reasons, the Dovetail Driving will help you to reach your goal of passing manual driving test by supervising your lessons and teaching you good manual car driving habits. Ask Lisa for the best manual car driving packages or course, or just simply book a lesson with Dovetail Driving to become confident before passing the test. Call or email us today!
Learn to drive a manual or automatic car
Lisa will tailor your lessons to your own paticular needs and cirumstances.
Government Approved Instructor
Northern Suburbs Driving School
Driving Lesson Package or
Manual Driving Frequently Asked Questions
How much is a manual driving lesson?
Learner drivers are allowed to drive on the freeway and are encouraged to complete their supervised driving experience in a range of traffic and weather conditions.
Dovetail Driving School incorporates the freeway driving lessons into the intensive course and additionally, individual freeway lessons are available on a request.
How long does it take to learn manual?
You need reserve between 5-15 professional driving lesson hours because, as in everything else, the learning time depeds on the individual. Both, brand new learners and those who upgrade from automatic driver licence, need to expect some difficulties while handling the clutch and the stick as well some stalling while driving.
The best aproach is to book with us your manual driving lesson hours in consecutive days because continuity will speed the learning curve.
The learners with automatic driving licence may count with lesser hours than brand new students.
At Dovetail Driving, we care equally for both types of students and dedicate wholeheartly our professional conduct to prepare them for the best outcome and passing the manual driving test.
Should I learn auto or manual driving?
An automatic vehicle is easier to learn in – all you need to do is put your car in 'D' for 'drive' and off you go. Manual cars will usually have up to five gears and you'll need to make sure you're in the right gear for the speed and road conditions you are driving in.
What is the fastest way to learn to drive a manual car?
Can you drive a manual car with an automatic licence?
In WA, if your license is restricted to automatics you cannot drive a manual until you pass a practical driving assessment in a manual. If you drive a manual with an auto restricted license it's effectively driving without a license.