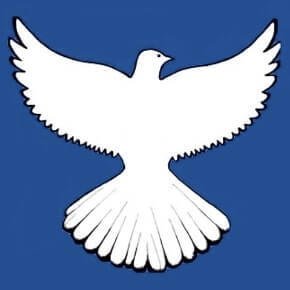 Dovetail Driving will help get you on the road to passing your test and becoming a safe driver for life. Don't know what to expect in your first lesson? Have no fear and book your beginner driving lessons with Lisa. Start with just one lesson or ask for a whole course.
One-on-one driving training
Door-to-door pick up and drop off
Lesson duration according to your request
Driving lessons in rain - highly recommended!
Know the car
Get familiar with the basics of the car in theory before you practically start driving it.
More Info
The first thing that you should do before you start driving is to get comfortable with your car. Get familiar with the basics of the car in theory before you practically start driving it. Learn what a clutch does, understand the gear arrangements and learn facts like one should never shift to a lower gear at a higher speed and that it's always better to let the car come to a stop before you engage the reverse gear.
Driving posture
Adjust the seat and controls to conform your height and build for correct driving posture.
More Info
The right seating position is crucial; even experienced drivers don't position themselves correctly and thus lack comfort and control, which increases the probability of accidents.
You'll learn to ensure that you sit straight with your back and buttocks cupped in the seat fully and are in an angular position. This will help to prevent back injuries.
The seat should be set in a position where you can see all around, very easily and comfortably. It is usually said that the seat's height should be such that your eyes are at half the windshield's height.
Lisa will help you to find out how to follow the steps best.
Steering wheel
Holding correctly steering wheel is to have control over the car.
More Info
It is not just about grabbing the steering wheel and go. You need to practice the correct way to hold the steering wheel with both hands, so you can easily turn the car and keep control, particularly in hazardous situations.
Indicators
Understand the importance of turn signals or indicators.
More Info
Once you are on the road, you are one among many, and therefore, you must alert the vehicles around you when you are about to turn. Using signals helps save a lot of mishaps on the road. Indicators are the communication language between the drivers. Let them know what you want to do without any surprises.
Seat belt, mirrors and blindspots
Buckle your seatbelt, then adjust the mirrors.
More Info
Even though you'll find the seat belt as an annoyance, remember: seat belts save lives.
Another safety measure is to adjust the side mirrors. The correct way will help you avoid blind spots so that you will be aware of side dangers.
Lisa will advise you exactly how you need to do it before you even put keys into the ignition.
Driving in different conditons
Sunset, sundown, night driving, foggy day, rain
More Info
Due to recent cancellations because of heavy rains, Dovetail Driving School wants to express the utmost importance of learning to drive in different weather conditions, particular rainy days, as well as different times of the day.
Each is an important driving experience and will educate a wholesome future driver.
Beginner Driving Lessons Overview
Driving lessons with your parent are not always the best idea because they may be the source of a new driving student frustrations.
When booking Lisa as your instructor, you may be assured that your lessons will flow without stress and anxiety. Nurse by her first trade, Lisa will keep you calm and communicate professionally and yet motherly.
You'll learn that beginning driving lessons are not only about driving. Good driving starts with the basic procedure such as
getting familiar with the car you'll be driving;
correcting seating position to get the proper driving posture
s

eat-belts

airbags
holding steering correctly
mirrors and blind spots
moving away and stopping
parking

breaking technique

hazard awareness
preparedness to different road and weather conditions
and much more.
Depending on the learner's ability, this can take one to three hours.
Learn to drive a manual or automatic car
Lisa will tailor your lessons to your own paticular needs and cirumstances.
Government Approved Instructor
Northern Suburbs Driving School
Driving Lesson Package or
Beginning Driver Frequently Asked Questions
What is the first step in learning to drive?
These are the steps:
Driver's hazard test
Learner's permit
Driver's lessons with Dovetail Driving